Fetch error
Hmmm there seems to be a problem fetching this series right now. Last successful fetch was on August&nbsp21,&nbsp2022&nbsp07:19 ()
What now? This series will be checked again in the next hour. If you believe it should be working, please verify the publisher's feed link below is valid and includes actual episode links. You can contact support to request the feed be immediately fetched.
Manage episode 309712558 series 3038616
Por
Charlie Ashby, Nicky Kumar & Clare Stribling
and
The Imperial Senate Podcast
descoberto pelo Player FM e nossa comunidade - Os direitos autorais são de propriedade do editor, não do Player FM, e o áudio é transmitido diretamente de seus servidores. Toque no botão Assinar para acompanhar as atualizações no Player FM, ou copie a feed URL em outros aplicativos de podcast.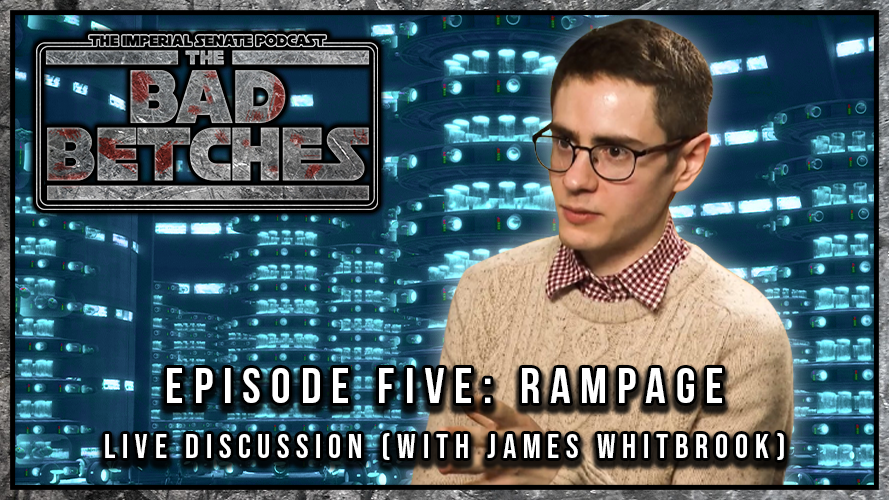 Join The Bad Betches (Just Charlie this week!) as they discuss Episode 5 of The Bad Batch titled "Rampage".
This episode was originally aired LIVE on YouTube.
Joining us this week is special guest James Whitbrook (io9) – don't forget to follow his work below:
Twitter: twitter.com/jwhitbrook
Writing: gizmodo.com/author/ursus-veritas
Contact Us: Tweet us @impsenatepod or e-mail us at imperialsenatepodcast@gmail.com.
Website: www.imperialsenatepodcast.com
Support us on Patreon: www.patreon.com/TheImperialSenatePodcast
Join us on Discord: discord.gg/379XhgfRdM
Get bonus content on Patreon
---
Hosted on Acast. See acast.com/privacy for more information.
68 episódios